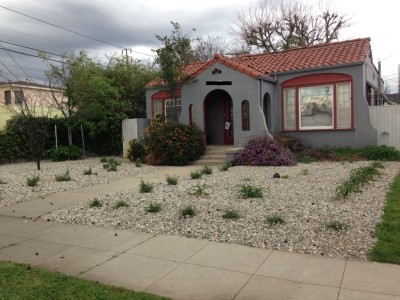 Good intentions sometimes end up going to extreme.  Landscaping to save water is a good example.  Owners of some homes turn their yards into plastic grass, pavement or thinly planted rock-scapes.  Others let the plants and trees wither and die from lack of water.
Water conservation does not mean no water.  Through careful plant selection and proper watering techniques, you can save water and have a beautiful garden.
In all cases, the benefits that come from plants and trees should be weighed against the savings that might come from not watering.  Beauty and air quality contribute enough benefits to always assure a place for plants in our urban environments.