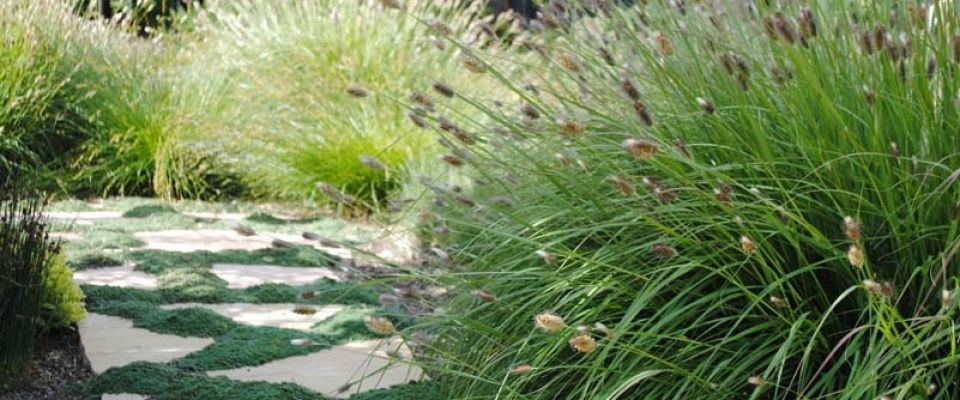 ---
Using Horticulture & Ecological Land Care expertise to create     naturally sustainable landscapes.
CREDO:
Great garden making takes into consideration art, science and ecology.
The quality of our environment effects our health and spirit.
We can reclaim biodiversity and habitat within human landscapes.
Gardens are points of connection and grounding.
Use more natives, plant more daringly, and loosen up those landscapes.
Real foodies grow their own.
(818) 761-1688
READY TO TRANSFORM YOUR LANDSCAPE INTO A THRIVING WATER SAVING PARADISE THAT'S HEALTHY FOR YOU, YOUR FAMILY, YOUR PETS AND THE ENVIRONMENT?  We're here to help!   With the right planning and garden maintenance, you can have a garden that is naturally beautiful, low maintenance and enhances your homes value. A colorful, leafy garden where conscious design has been melded with a respect and understanding of nature's principles in which all the pieces work together to provide both beauty and function and diverse habitat for helpful insects, birds, and other wildlife. A garden that does not rely on liberal doses of water, chemical fertilizers, or pesticides but is naturally sustaining – A greener garden.  It is an approach backed by sound science that responds to the need for a safer and healthier landscape from both the environmental and human health perspective.
---
Facebook Feed